AMAZING WAYONY BY LUANDA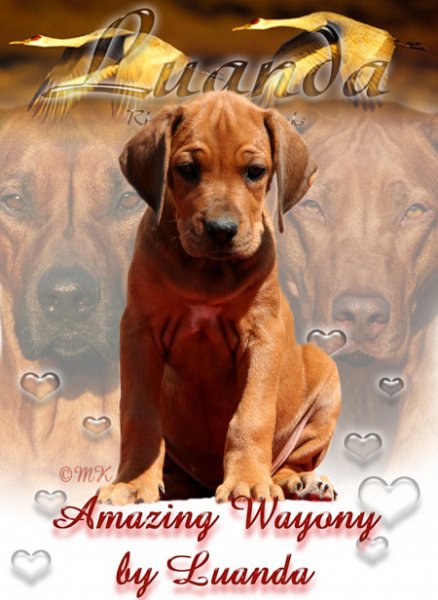 made by:

D.o.b.: 18.3.2008
father: EMOYENI´S GRAND ZUBERI "LEX" www.ridgebacks.se
mother: HILLVALLEY´S ANGEL FOR LUANDA "ANI" www.lady-ridgeback.sk
The African name TABIA means "gifted" and we call her Tabi or Tabinka. This wonderful and sweet little lady is my dream that comes true. I would like to thank Milada and her family for AMAZING WAYONY, our amazing TABI! I can say that we don´t brought home only Tabi but also friendship between us and Milada and Tom.
THANK YOU MILADA, TOM AND ANI!!!
At this place I would like to thank two wonderful women Šárka Štusáková from ANUNNAKI kennel and Petra Fedorová for advices, understanding and patience!
THANK YOU ŠÁRKA and PETRA!!!
EMOYENI´S GRAND ZUBERI "LEX"
D.o.b.: 21.2.2002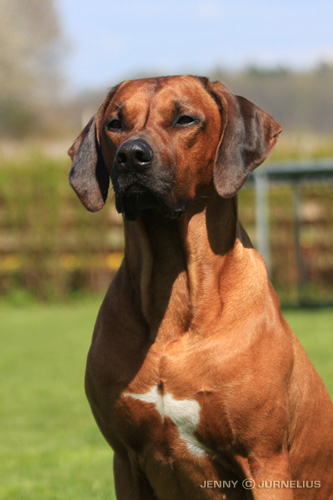 full dentation, correct scissor bite
dark red wheaten colour
HD A/A, ED 0/0
68,5 cm, 44 kg
mentality tested, gunshoot pruf
INTERNATIONAL CHAMPION
WORLD WINNER 2008
CHAMPION OF SWEDEN
CHAMPION OF FINLAND photo by: JENNY JURNELIUS
NORWEGIAN CHAMPION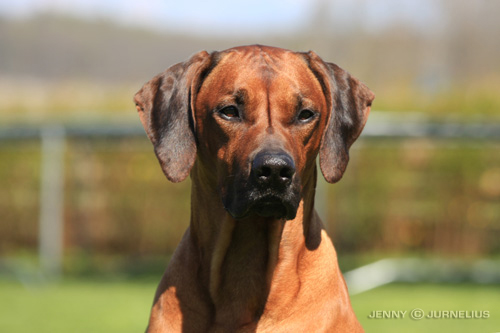 DANISH CHAMPION
NORDIC CHAMPION
OBEDIENCE DIPLOMA (LP) CLASS 1
SWEDISH FIELDTRACKING CHAMPION
MULTIPLE BOB/BOS WINNER
photo by: JENNY JURNELIUS
HILLVALEY´S ANGEL FOR LUANDA "ANI" (Imp. GER, brown nose)
D.o.b.: 16.9.2005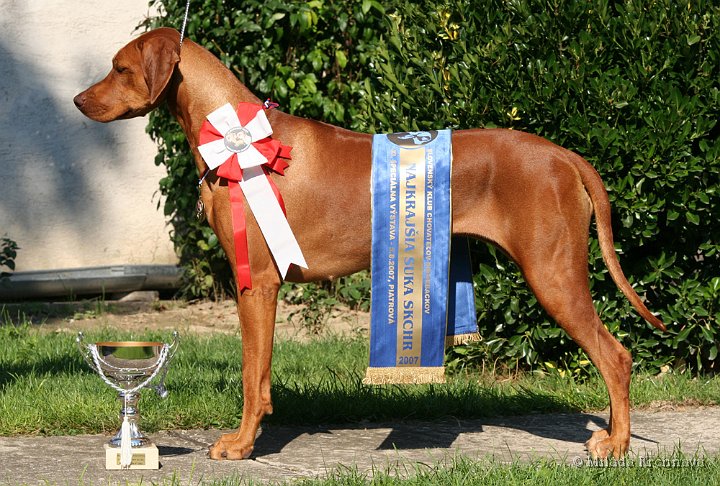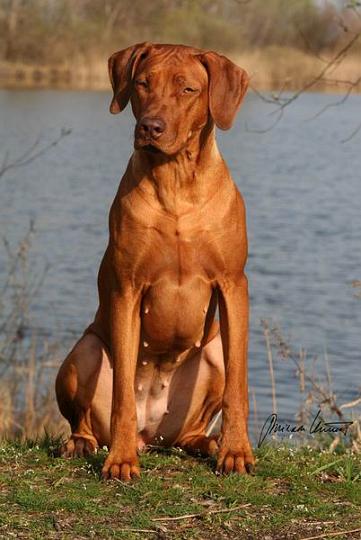 full dentation, correct scissor bite
shiny red wheaten colour
HD A/A, ED 0/0, OCD neg/neg
66 cm, 37 kg
BISS - SPECIALITY WINNER CKRR 2007
CLUB WINNER CKRR 2007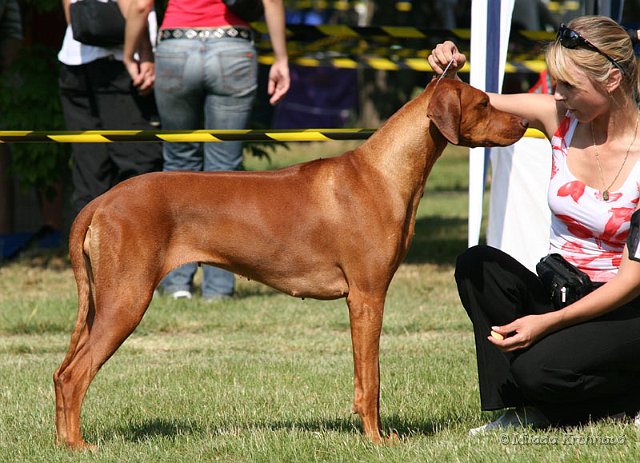 CLUB CHAMPION SKCHR
CLUB CHAMPION CKRR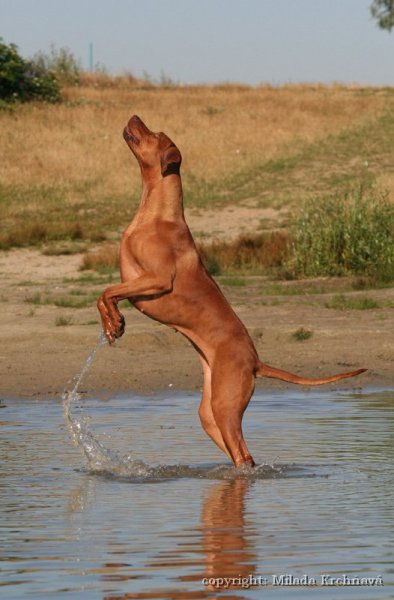 BOS - BEST BITCH SPECIALITY SHOW SKCHR 2007
SLOVAKIAN WINNER 2007
CHAMPION HU
JUNIOR CHAMPION CZ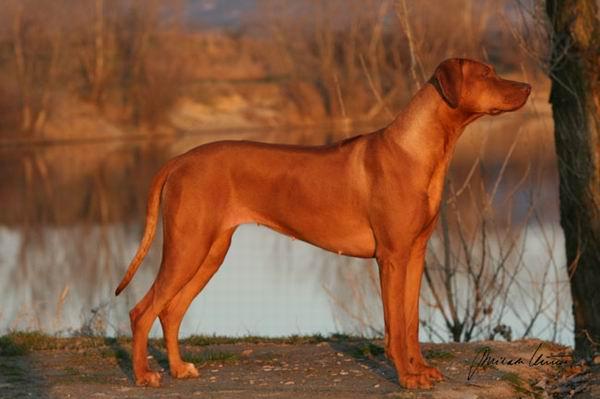 JUNIOR CHAMPION SK
BEST YOUNG FEMALE OF SKCHR SPECIALITY SHOW 2006
VICE YOUNG BITCH OF THE YEAR 2006